Schalldruck GmbH - Berlin: Premium Partner from SE Audiotechnik
Several thousand visitors from politics and business were expected at the Berlin Central District Hotel for the CDU's Business Day in Berlin.
The company Schalldruck from Berlin and technical service provider for the entire event, used the M-Line from SE-Audiotechnik for this large event in several halls out of conviction.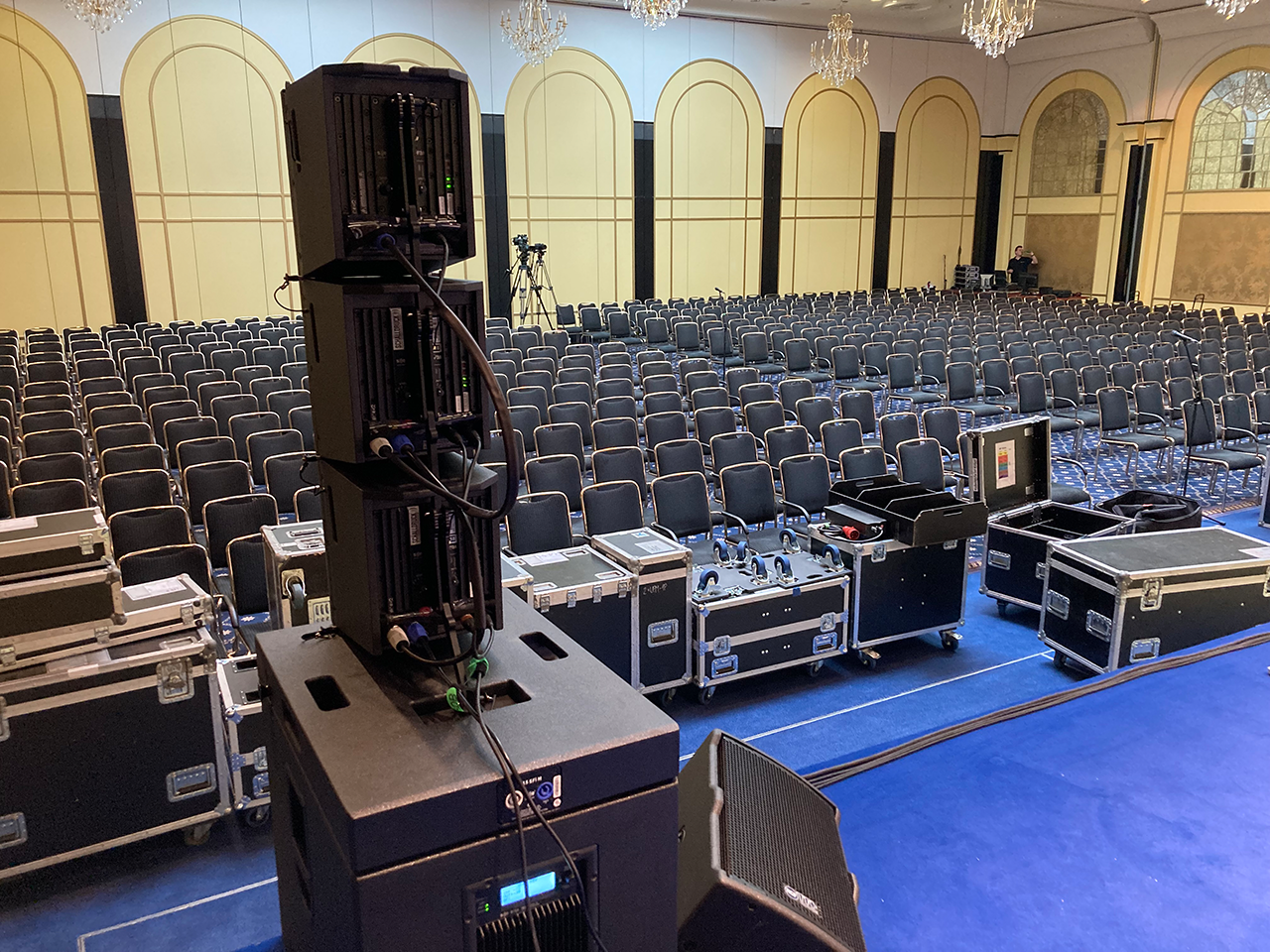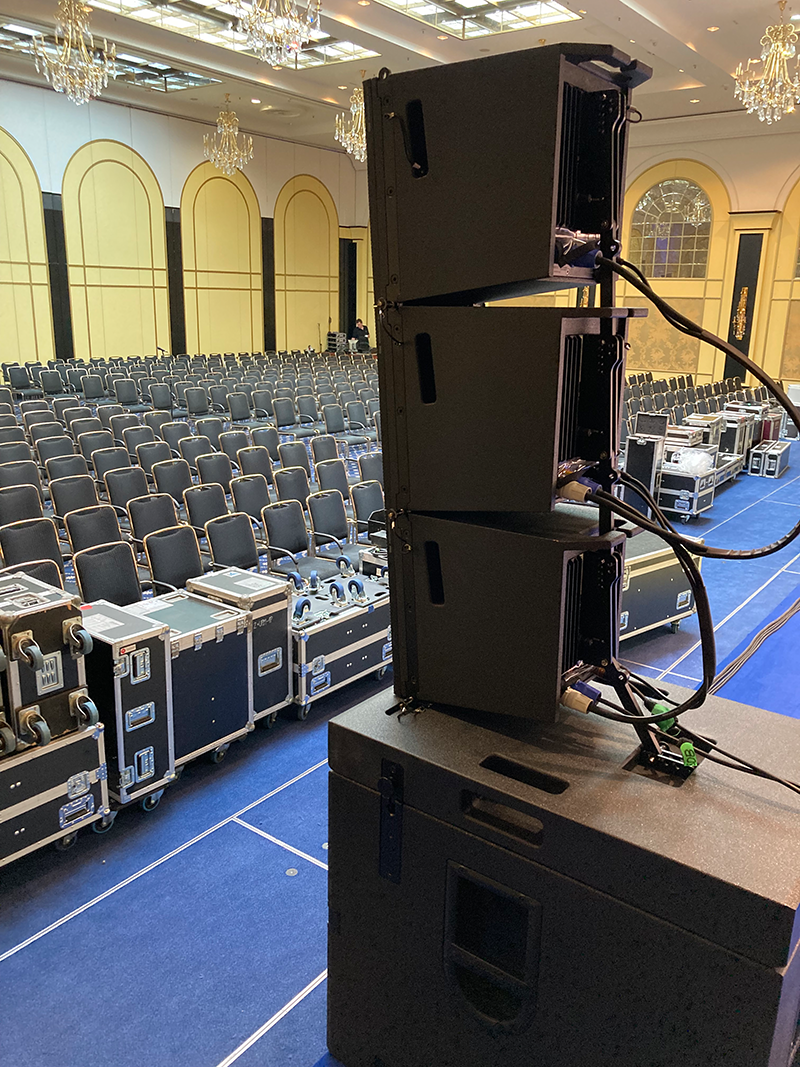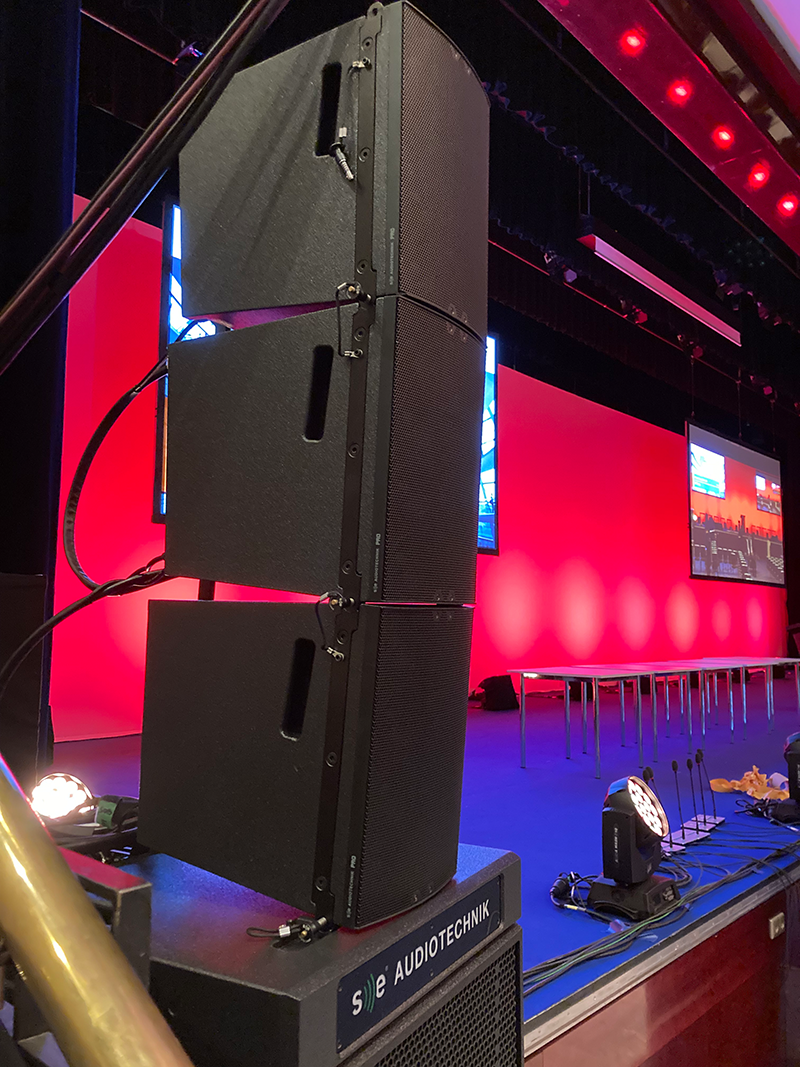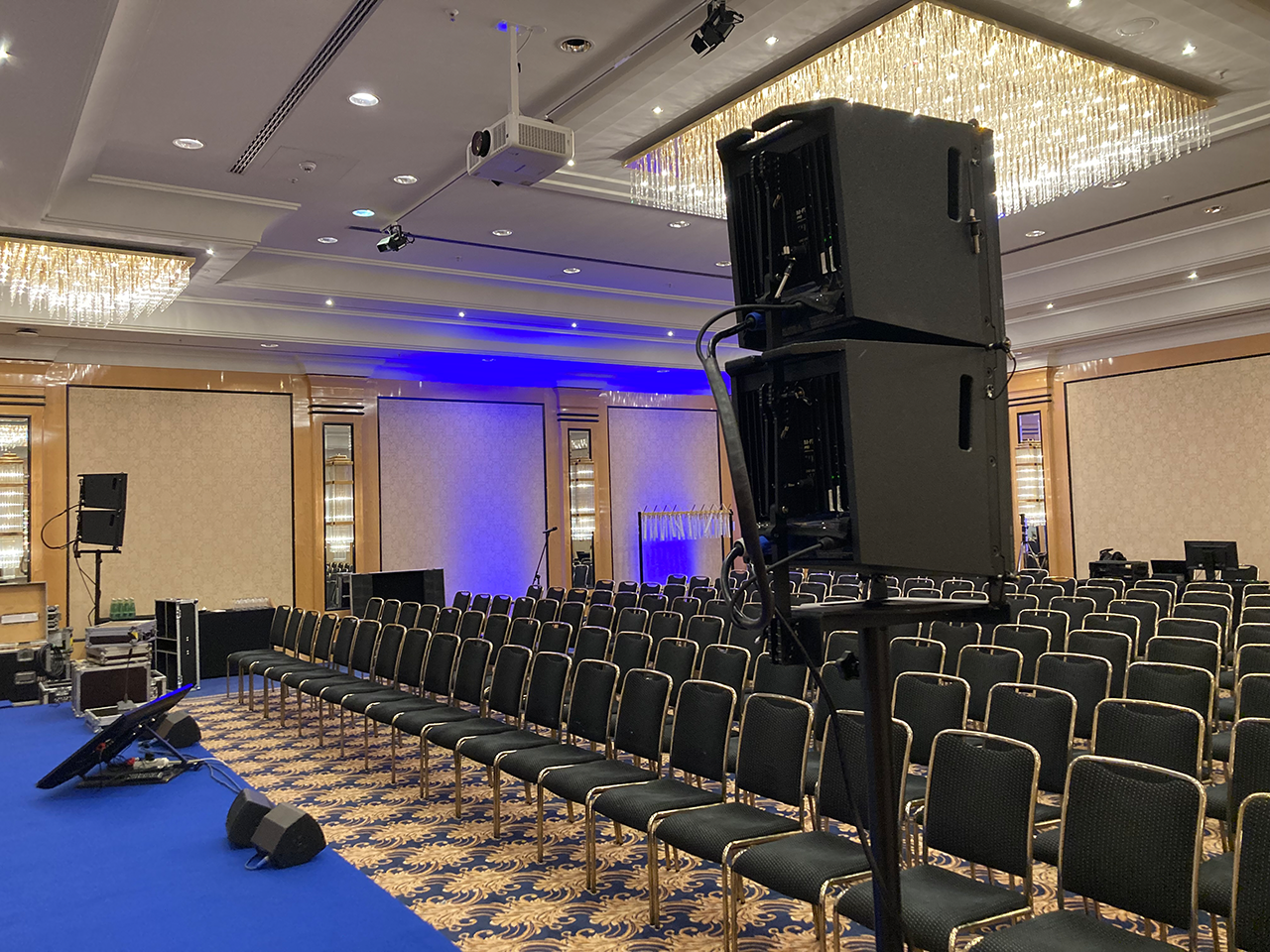 Managing Director Florian Grund:
"We are very enthusiastic about and absolutely convinced by the range, the sound, the speech intelligibility, the discreet appearance and the fast handling of the M-Line.
That is why we have invested extensively in SE audio products of the M-Line. In the meantime, we have successfully used them for conferences, galas, rock'n'roll events, etc. for up to 1500 people.
For the CDU Wirtschaftstag in Berlin, we used more than 24 MF3A Pro tops and various basses from the B-Line and adapted them to the respective hall."