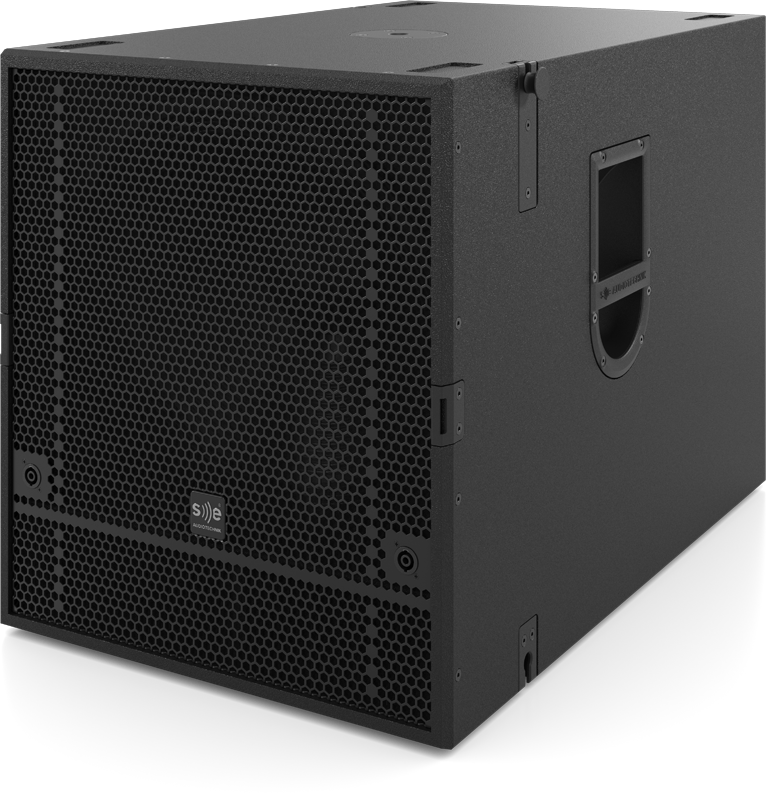 The B 18 comprises a single 18″ driver mounted in a vented box, with a sophisticated adaptive port that optimises the airflow and improves its response. This technology, developed through exhaustive research, enables a lower cut-off frequency while having smaller volume. This translates into deeper and dynamic bass from a compact enclosure.
In addition to the speakON® connectors on the back, the subwoofer includes two additional located on the front. This guarantees wiring flexibility and ease of use, reducing setup time even in large configurations.
Finally, the set of accessories specially designed for the B-Line, makes their setup and transportation easier, safer and more comfortable.