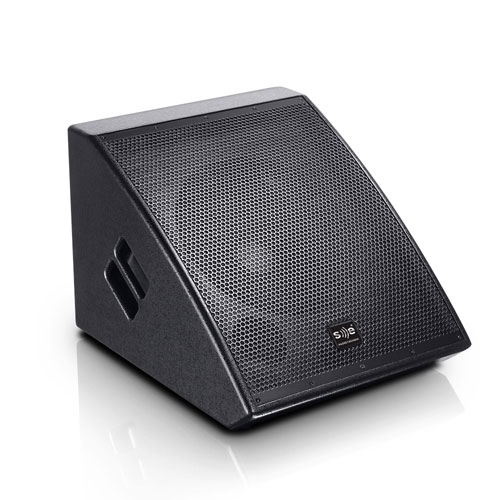 12" Two Way Co-axial Active Stage Monitor (Not Available in Europe)
M-121AMONG2 features a high end 12" co-axial speaker with a compression driver and offers precise sound reproduction of various instruments.
The Volex power supply system allows a secure connection of further active monitors, this feature enables the installation of a big active stage monitor system while using only one power plug. The monitor also features a soft clip-limiter as well as a volume control. The housing was built out of high-quality plywood with black polyurea coating.
The monitor angle is 35°.
M-121AMON2는 압축 드라이버를 사용한 하이엔드 12" 동축 스피커가 특징이며 다양한 악기를 정밀한 음성으로 재현할 수 있습니다.
Volex 전원 공급 시스템은 액티브 모니터를 안전하게 연결할 수 있으며, 이 기능을 통해 하나의 전원 플러그만 사용하여 대형 무대 모니터 시스템을 구축할 수 있습니다. 모니터에는 볼륨 조절뿐만 아니라 부드러운 클립 제한 장치도 있습니다. 하우징은 검은색 폴리우레아 코팅이 된 고급 합판으로 만들어 졌으며, 모니터 각도는 35° 입니다.