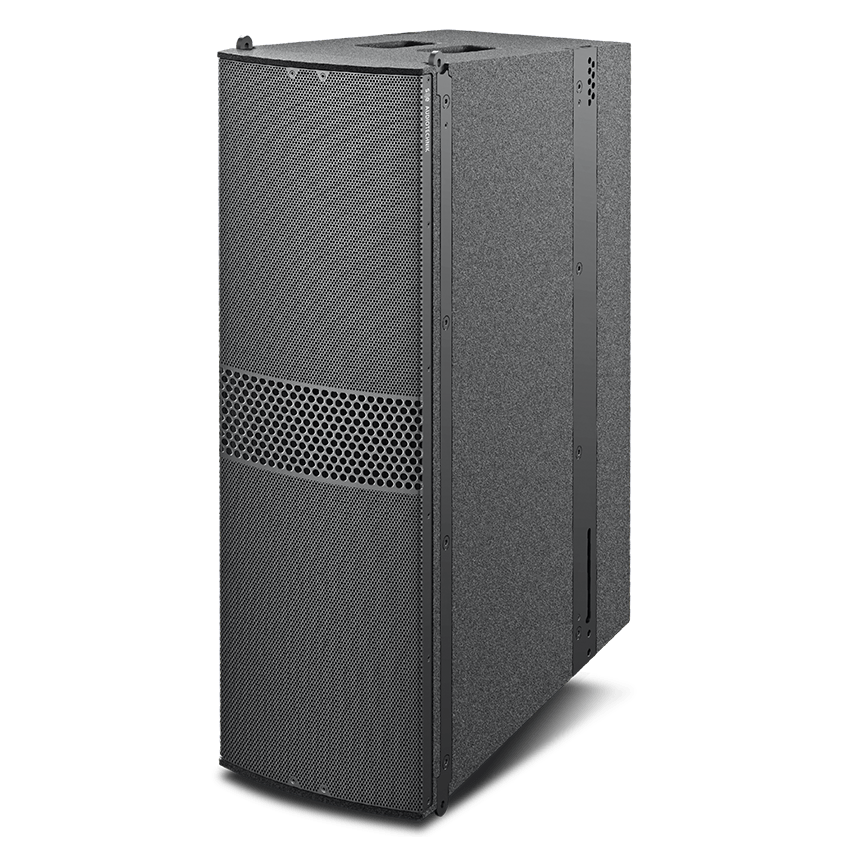 The M-F3A FS is a flyable bass extension module for the popular M-F3A PRO line array systems. It uses two specially designed 6″ x 9″ woofers that offer a slim and discreet design in addition to high sound pressure levels. The height is double that of an M-F3A PRO unit, complementing the system in every way.
The unit contains a newly developed 800 W Class D power amplifier and is equipped with a 24-bit/48 kHz DSP. Using the LCD screen and rotary encoder, the user can control various system parameters such as delay, EQ, filter and other parameters.
The user's configurations can then be saved as user presets. In addition, the built-in factory presets reduce set-up times for existing M-Line systems in various configurations. For example, when flown with the M-F3A PRO, the unit can deliver rich, deep bass to handle setups where there is no room for floor subwoofers.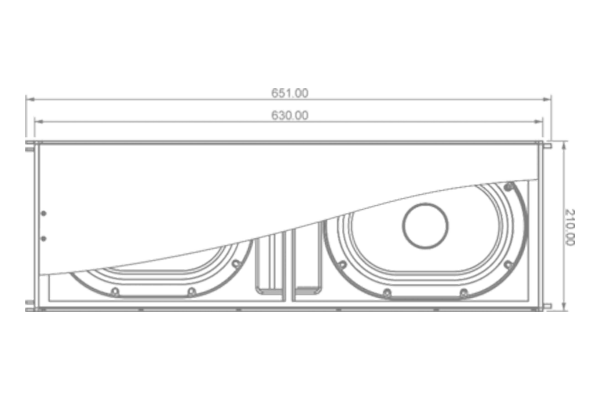 Each M-F3A FS delivers a powerful, deep bass foundation. Two 6×9″ oval woofers are fitted in order to keep the cabinet as small as possible and at the same time to accommodate as much diaphragm area as possible on the narrow front. True to our motto "Ultra compact, high performance".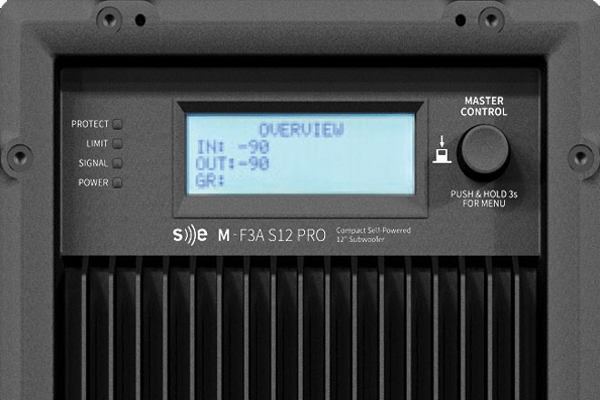 Each M-F3A FS is equipped with an 800W Class-D power amplifier with switching power supply for minimum weight and maximum flexibility anywhere in the world. In addition, our built-in 24bit/48kHz DSP processor provides signal filtering and ensures maximum driver protection with minimal error rate.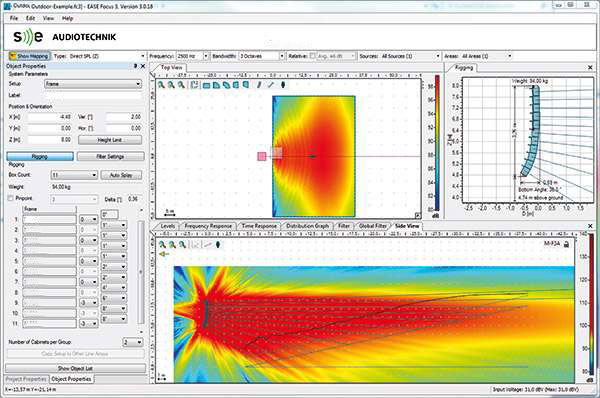 AFMG® and EASE® Focus 3 GLL files are available for the entire M-F3A PRO family. This allows users to simulate and calculate various parameters such as range, sound pressure level, frequency response, spread angle, delay times and more.
EASE® and AFMG® are registered trademarks of AFMG Technologies GmbH.
.