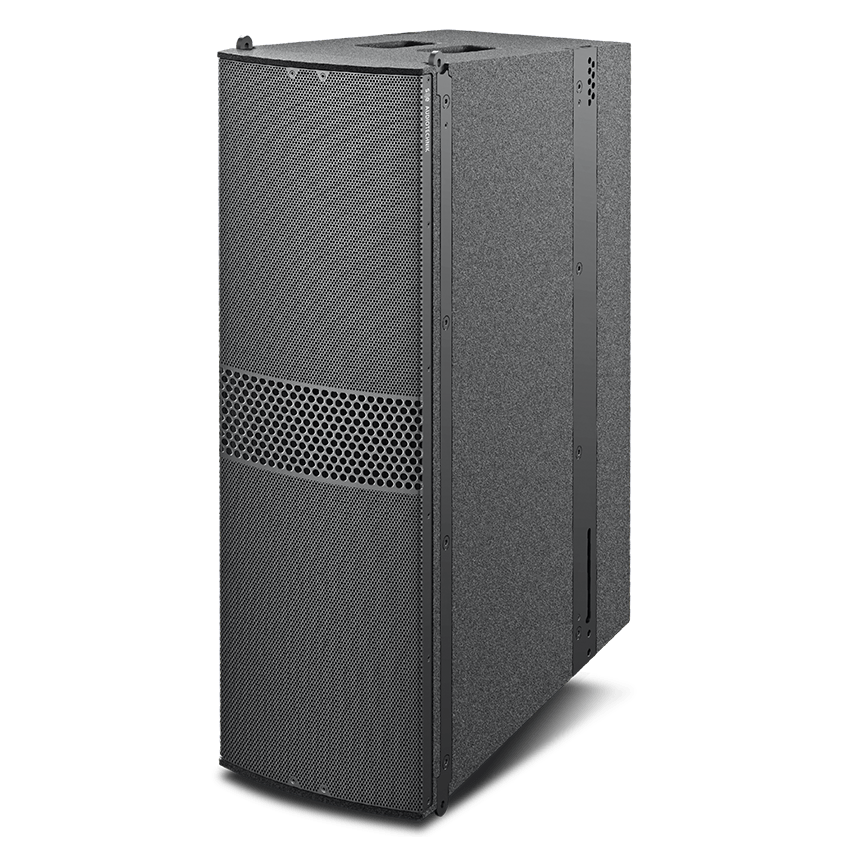 The M-F3A FS is the flyable bass extension module for the popular M-F3A PRO line array systems. Highly demanded, it employs two specially designed 6" x 9" woofers that in addition to high SPL, offer a slim and discreet design. The height is twice the size of one M-F3A PRO unit, complementing the system in every way.
The unit contains a newly designed 800 W Class-D power amplifier and is equipped with 24-bit/48 kHz DSP. Improved rigging capabilities and the newly-designed extended bumper frame gives additional flexibility to integrate this adaptable subwoofer into M-Line systems.
M-F3A FS (Flying Subwoofer)는 M-F3A PRO 라인 어레이 시스템을 위한 베이스 확장 모듈입니다. FS는 정확히 MF3A PRO 두 배 크기로 특수 설계된 6x9" 2개의 우퍼를
장착하며, 슬림하고 격이 있는 디자인을 구현하였습니다.
800W급 파워앰프와 24비트 DSP가 내장돼 있으며, 향상된 연결 기능과 새롭게 설계된 범퍼 프레임은 서브우퍼를 M-F3A PRO 시스템에 통합할 수 있는 추가적인 유연성을 제공합니다.