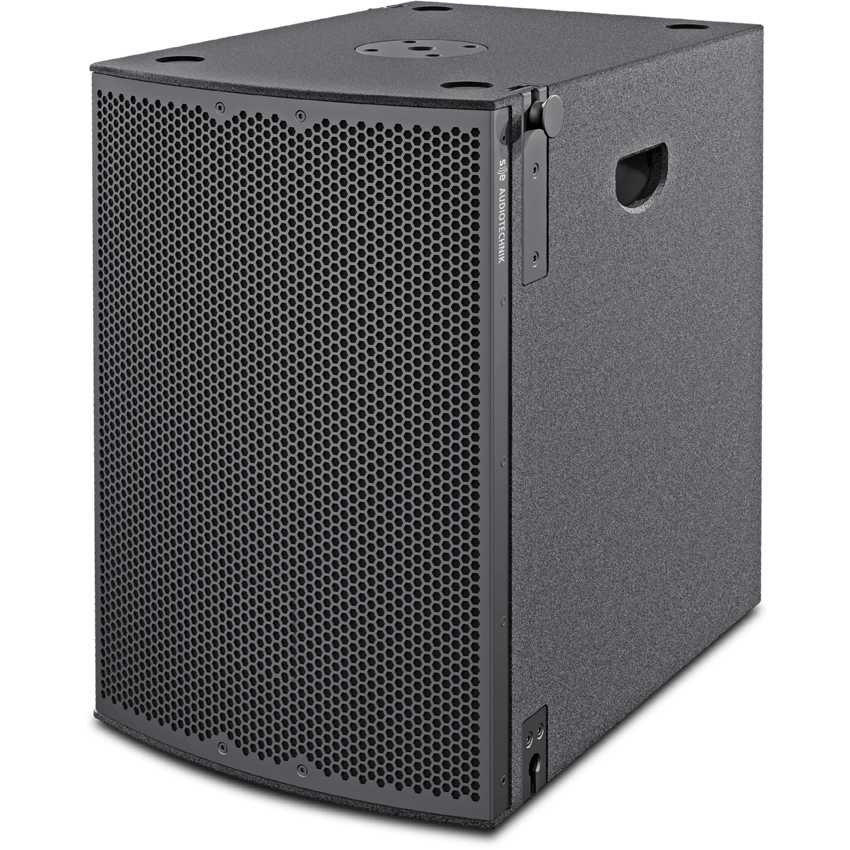 A LOUDER AND RELIABLE GROUND SUPPORT FOR THE M-LINE
The S15 PRO is a compact active subwoofer designed especially for the M-Line systems. It is composed by a single 15" driver in a bassreflex configuration, powered by an 800 W Class-D amplifier. Its efficient design and compact size guarantees flexible placement in all kinds of environments. In addition, a two-point SE rigging system allows for safe and easy stacking.
The unit contains a newly designed 800 W Class-D power amplifier and is equipped with 24-bit/48 kHz DSP. By using the LCD screen and rotary encoder, users can control various system parameters such as delay, EQ, filters and more.
The built-in factory presets reduce setup times for existing M-Line systems in various configurations. This makes easy the setup of an end-fire or cardioid setup, by simply choosing one of the dedicated factory presets. Furthermore, custom configurations can be saved as user presets.